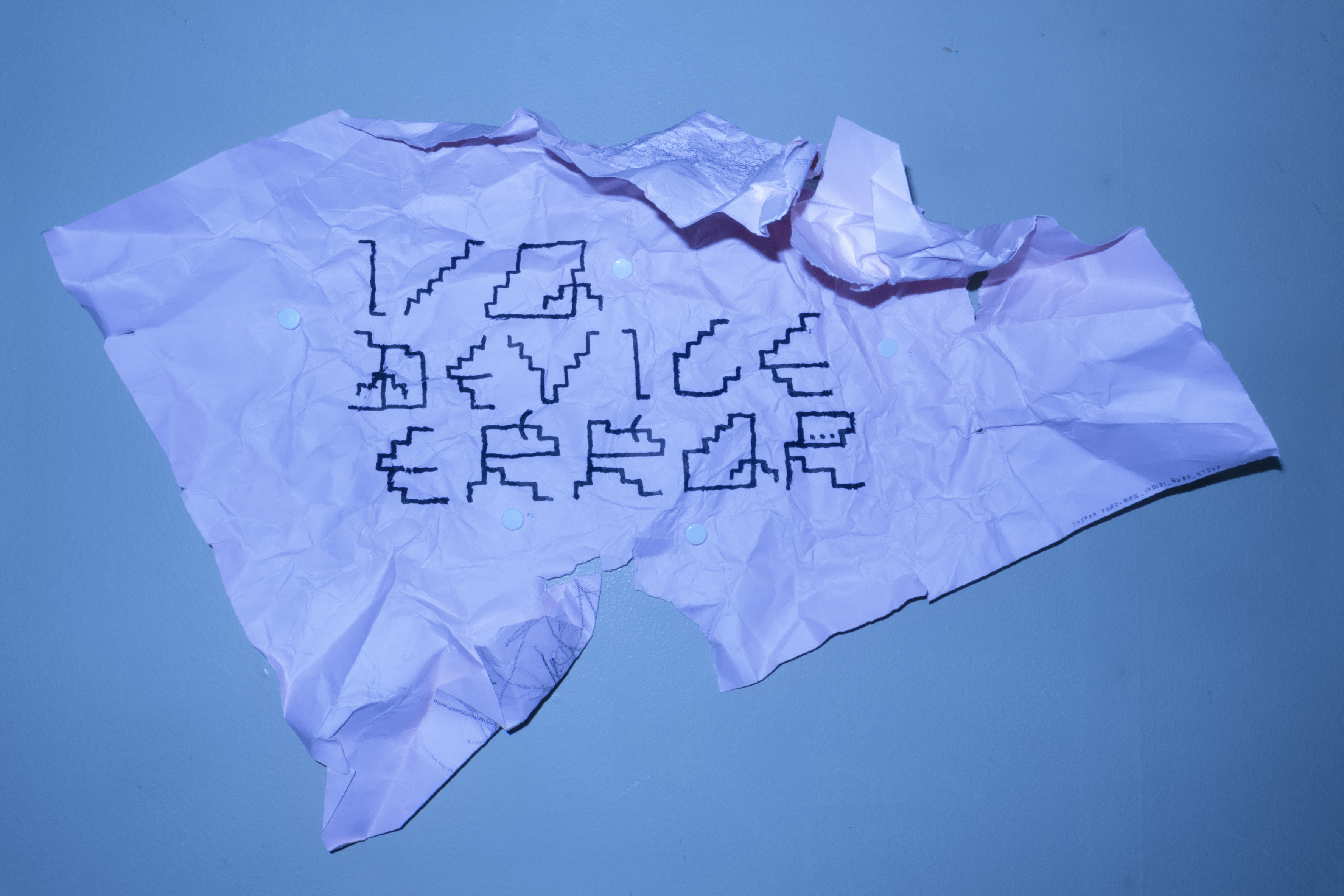 <<<
DEVICE ERROR

170132

SMATTRIALS
RGCWT-PAPER*

SIZE
TWO AND SOME MESSURS**** WIDE_
ONE AND SOME MESSUR HIGH_
NOT QUITE ONE MESSUR DEEP_
THICK LIKE 200 GRAMMES_

PINS
ALL PINS ARE MARKT K=BLACK
I HAD NO BLACK PINS AND WAS FORST TO GO WITH WHITE
HOWEVR_IF YUR SERIOUS ABOUT STUFF GO OUT AND GET YURSELF
BLACK PINS_THEY DO NOT HAV TO BE THIS EXACT ASHAPE_
AGAIN_YU DONUT HAVE TO BE CREATIVE OR FEEL ASHAMED
WEN PUNCHING THE PINS_ THERE IS VERY LITL ROOM
FOR CREATIVITY HERE_ FIVE MAX BUT THREE WILL DO TOO_

WILL NOT ENJOY EXTREME HUMIDITY?

*REELY GOODE COLLOR WITH TIME_
IT WILL NOT BE THE SAME COLLOR
BUT I CAN SEE IN FUTUR
AND ITS A VERY NICE COLLOR IN THERE

****CHECK FOUR STARS ON BOTTOM OV INDEX PAGE!





NTSXP
ALLWASE KEEP ANALOG SURVIVAL GEAR AT YUR SIDE
WHILE AT COMPITER!